Working Together Works!
The Douglas Students' Union expresses the collective voices of students to the College's Administration and all levels of government – municipal, provincial and federal. We gather students' opinion, perspectives and feedback through out the year. We also work with other students' unions across the province through the British Columbia Federation of Students' to bring together the power of collective student voices.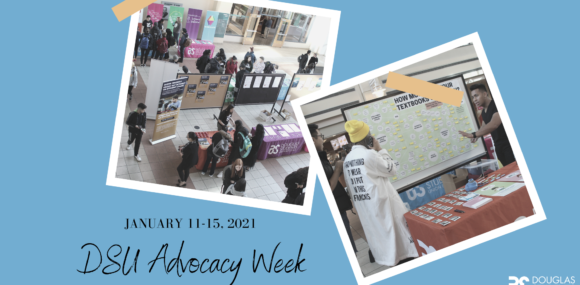 Winter 2021 Advocacy Week!
Join us on our social media (@thedsu6) during the week of January 11-15th to learn about some of the campaigns we are working on this semester! From trying to eliminate interest on Federal student loans to advocating for free menstrual products on campus, we work on a variety of different campaigns throughout the year to make education more affordable and accessible for our members!