Working Together Works!
The Douglas Students' Union expresses the collective voices of students to the College's Administration and all levels of government – municipal, provincial and federal. We gather students' opinion, perspectives and feedback through out the year. We also work with other students' unions across the province through the British Columbia Federation of Students' to bring together the power of collective student voices.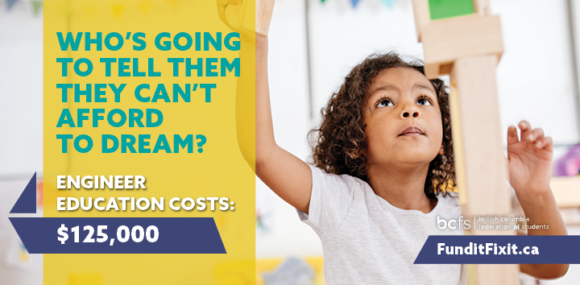 Fund It Fix It
Tuition fees have skyrocketed over the last two decades, more than doubling since 2001. Where average tuition fees were $2,500 in 2000, they are over $5,900 in 2019; the average cost of obtaining a degree has increased by over $13,700 in tuition fees alone. The reason for this is clear: years of cuts and neglect have resulted in an underfunded system that makes up for funding on the backs of students and their families.