The purpose of the DSU-Therapeutic Recreation Association (DSU-TRA) is to provide an educational opportunity for TR students to learn about support areas establish a sense of a TR community using the DSU -TRA to build strong connections with peers to act as a support for students through online leisure activities/social events, to increase knowledge/awareness of TR at Douglas College & in the community.
The DSU-TRA hosts TR fun social events and allows students to engage and build meaningful relationships. The club will allow students to stay connected and to provide opportunities to build skills and achieve personal growth.
The DSU-TRA promotes community inclusiveness and diversity and is open to all students.
Club Executives:
President: Himadri Joshi
Vice Presidents: Paean Sanchez & Aman Nijjar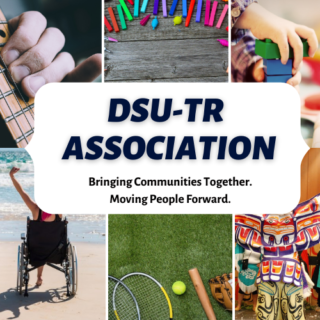 Club Information
Location Coquitlam
Sign up for the DSU Therapeutic Recreation Association
Get updates on upcoming activities & events. The association executive will be in touch with you soon!