The purpose of the DSU Therapeutic Recreation Association (DSU TRA) is to plan fun student-led events that promote mental health and wellness, to provide an educational opportunity for TR students to learn about support areas, establish a sense of TR Community using the DSU TRA with networking and social opportunities to act as a support for TR students through the online and in-person events, and to increase knowledge and awareness of TR at Douglas college and in the community.
The DSU-TRA promotes community inclusiveness and diversity and is open to all students.
Club Executives:
Aman Nijjar: VP of Communications
Paean Sanchez: VP of Operations
Elizabeth Wang: Creative Director
Paula Duran Lazo: VP of Events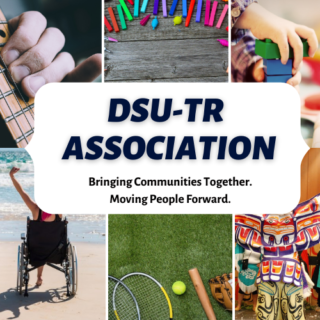 Club Information
Location Coquitlam
Sign up for the DSU Therapeutic Recreation Association
Get updates on upcoming activities & events. The association executive will be in touch with you soon!