Bored and feeling uninvolved? Consider coming down to the DSU Board Games Club! The club maintains a welcoming environment where we can come together, relax, and play board games!


Board Games Club Purposes:
Promote confidence and public speaking skills through the collaborative learning of various board and card games.

Maintain a welcoming environment with the goal of promoting inclusion among the Douglas College community.

Facilitate community involvement initiatives within the Douglas College community.

Provide opportunities for members to develop and refine existing leadership skills.
Club Executives:
Jerson Sabio: President
Michael Chea: Vice President
Mivvy Little: Secretary
Sam Nuque: Treasurer
Mason Evanson: Socials Director
Samuel Evans: Engagement Coordinator
Club Instagram:@dsuboardgames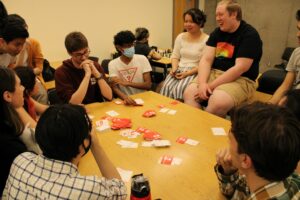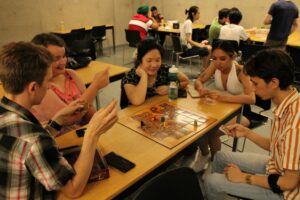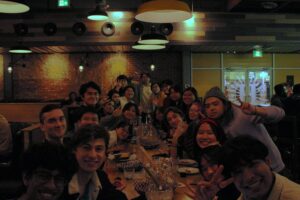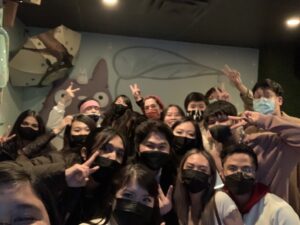 Club Information
Location New Westminster
Sign up to join the dsu board games club!